Punta Cana, Dominican Republic

The Unspoiled scenery of Punta Cana will leave you breathless. Forty miles of pearl-white sand beaches and luxurious beach resort hotels line the eastern coast of this island. Deep sea fishing is king of these shores. Punta Cana has put a priority on its ecological efforts. Vacationers can hike trails and view some of the native and rare species of animals and vegetation while the island's mineral springs offer a cool and refreshing refuge.
The rates shown in the table below are from Miami. Just let us know what city you want to fly out of, and we'll send you a quote.
* Includes Breakfast
*+ Includes Breakfast & Lunch
** All Inclusive Packages : all meals, all drinks and all tips are included.

All packages are per person and include lowest roundtrip airfare from Ft Lauderdale, airport transfers, hotel accommodations, and hotel taxes. Packages are for new bookings only. To confirm rates and availability, please click on the button below. You will be asked to fill out a form specifying your contact information and travel plans.
For Rates and Availability Please Call or Email our offices.
Toll Free (888) 774-0040 or (305)774-0040
Monday - Friday 9:30 am - 6:00 pm EST
Email: info@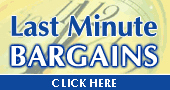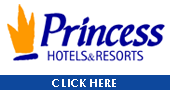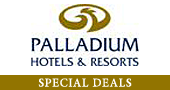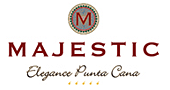 FEATURED RESORT

GET FIT FOR
SPRING BREAK